Antique and Collectibles Treasure Hunting
We invite you to make our Inn your "home away from home" as you visit area antiques, collectibles, and repurposed stores. Chris is a Certified Antique Appraiser - he and Jayne enjoy finding, buying, and selling treasures. We offer two one-day packages:
Treasurer Hunter's Package #1: After enjoying a delicious organic breakfast, the Innkeepers will provide a map with directions to our favorite antique, collectible and consignment shops for your self-guided adventure. We'll include any promising estate sales occurring that day. At day's end, we'll all sit around our fire-pit and research the history and value of your finds, while enjoying pizza from our outdoor oven and a beverage of your choice. The fee is $50.00, with a two-night minimum stay.
Treasurer Hunter's Package #2: Same as the above but with a personally guided half-day tour of our favorite locations. The fee is $100.00, with a two-night minimum stay.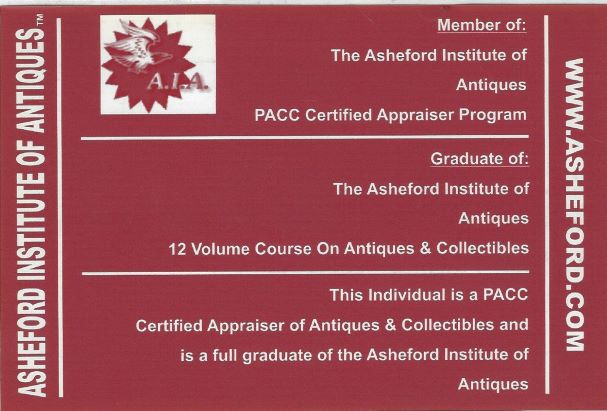 Disclaimer: Estimated values are provided for your entertainment, with no guarantee of value intended.
Business Travelers
Tired of staying in those same old hotel rooms? Enjoy the comforts of home on your next business trip! We offer upscale accommodations in an urban setting - king size bed, desk with Wi-Fi, flat screen TV, private bath, workday breakfast schedule, and flexible check-in/check-out times.
We also offer corporate discounts for frequent-stay guests.
Call us for information on seasonal packages.
*Rates do not include state and local taxes. Guests exceeding 2 people, extra guest rate is $35 per person.

Rates vary by season and are subject to change at any time and for special events.
Please read our Policies page before reserving.